This week we are all in architectural photography and so happy to share with you an interview with a pro-architecture photographer Thierry Dehove. Throughout his career, Thierry has worked with clients such as The Wall Street Journal, Opulence Magazine, ShowBoat Magazine, Yachts International, Florida Decor, Conde Nast Traveler, Robb Report and others. Thierry was also contracted by Zuma Press and Google.
In this interview, he shares how did he started photography and what it really means to be an architecture photographer, what is challenging in this work and much, much more. If you want to learn from the best architectural photographers, read on!
Also if you haven't seen our article - Real Estate Photography Jobs by Pro Photographers, take a look at it!
How did you get involved with photography?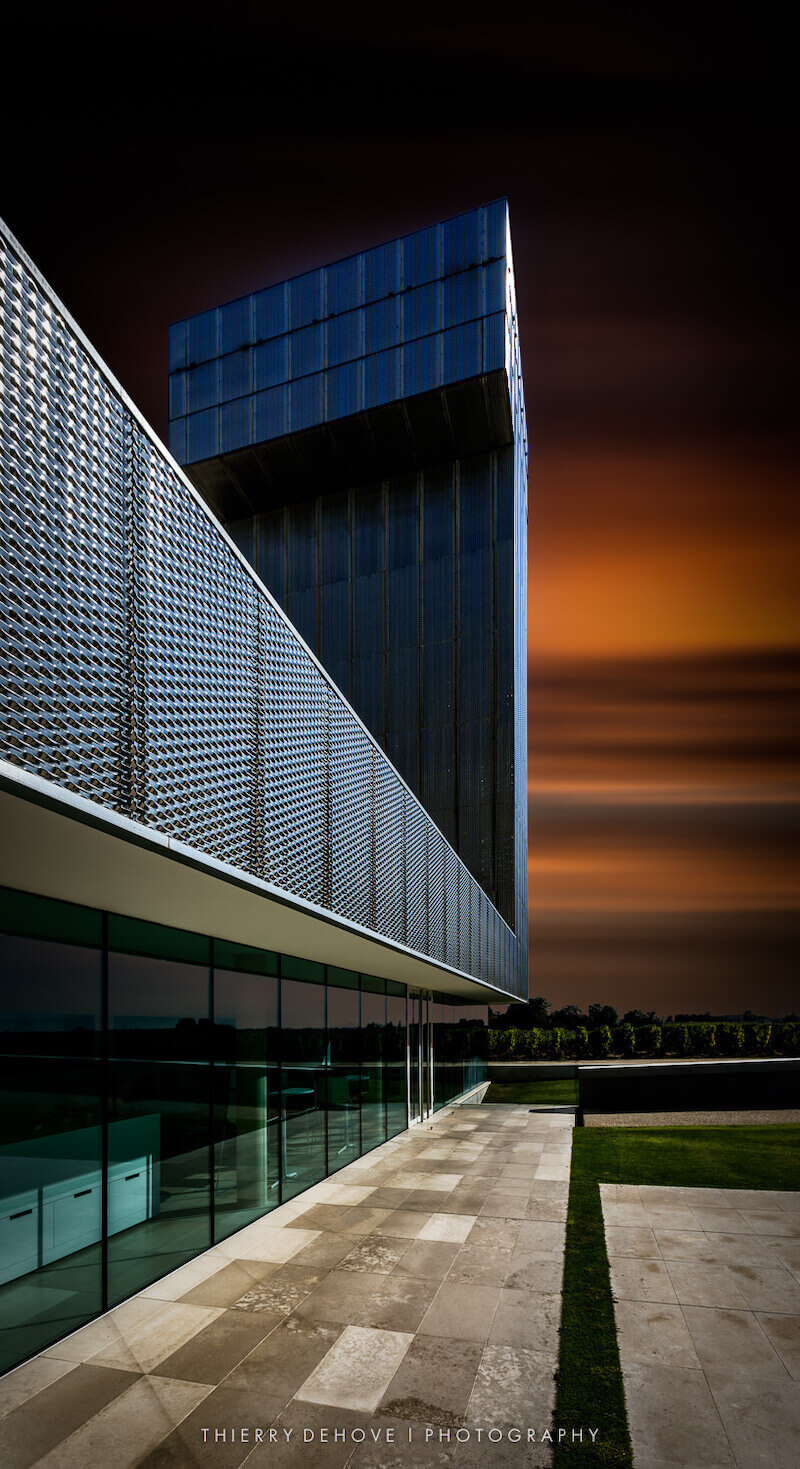 I went to the art school Atelier de Met de Pennighen in Paris, one of the best in France, and I would also like to say one of the best in Europe.
Mostly I learned about graphic design, typography, photography and painting, so all these bases drove me to photography and especially to an architectural photography.
I love spaces, shapes, textures, colors… So, to go specifically to architectural photography was "logic" for me. I really love to meet designers, share their visions before capturing the final project, it's very important for me "to meet the brain behind the design".
What has attracted you to choose an architectural photography?
As an "ex" graphic designer, art director, I was attracted by "still" objects. I worked in Paris with budgets like Michelin, Tag Heuer, Rover, BMW… I was involved in marketing for these clients with the best photographers of that time in Paris, working in the studio capturing the key shoot, working with the light, composition, scene, this was the time of the movie…
So it influenced my choice, I could not be a fashion photographer but I am architectural photographer, it fit me perfectly.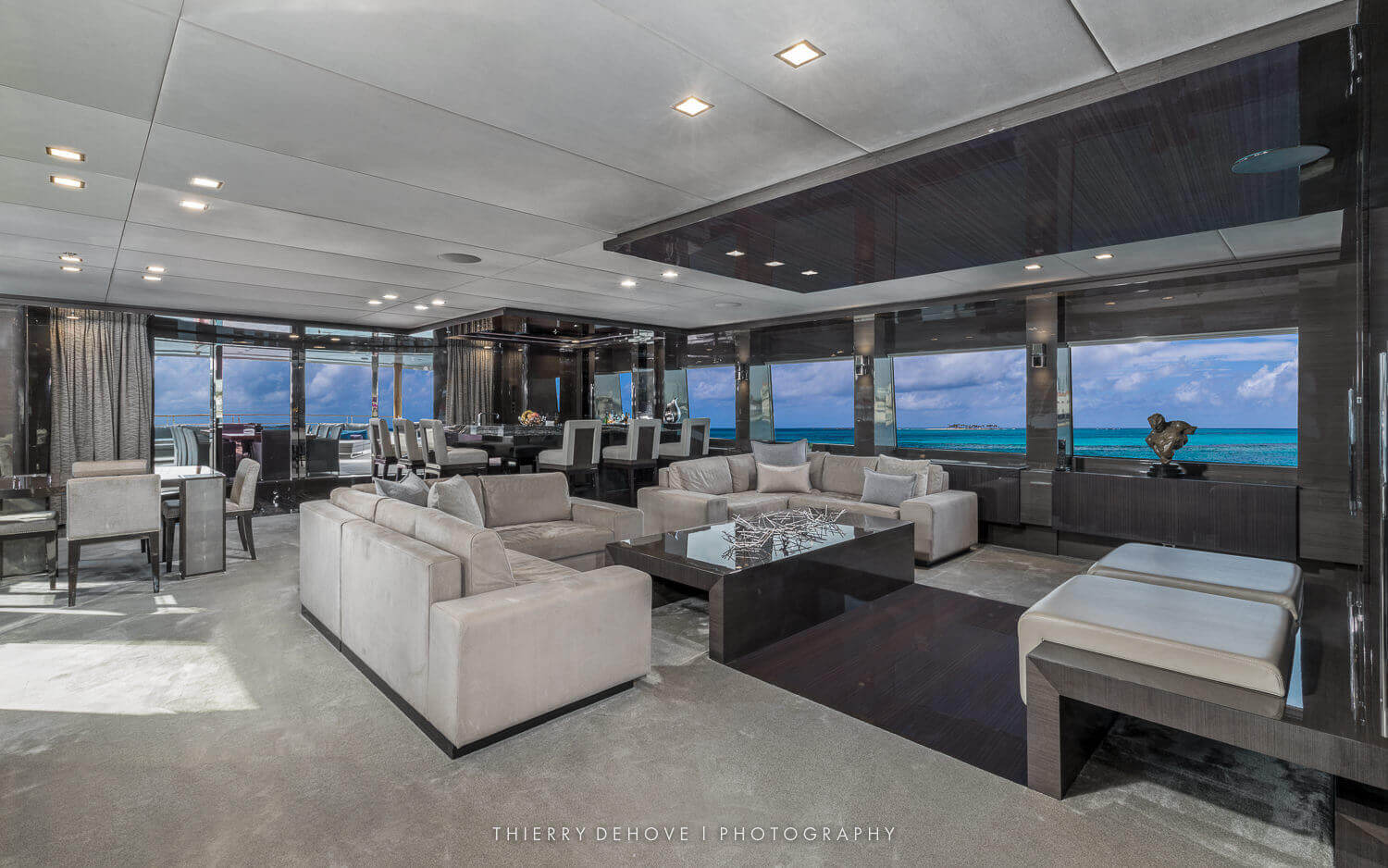 Real estate was for many years my main market, however, coïncidence of life, I had the chance to capture a Motor Yacht 126 for a close friend and the images really interested the broker. This is how i started my career in this field which I love now. Today yachting photography is more than 60% of my work, real estate just after.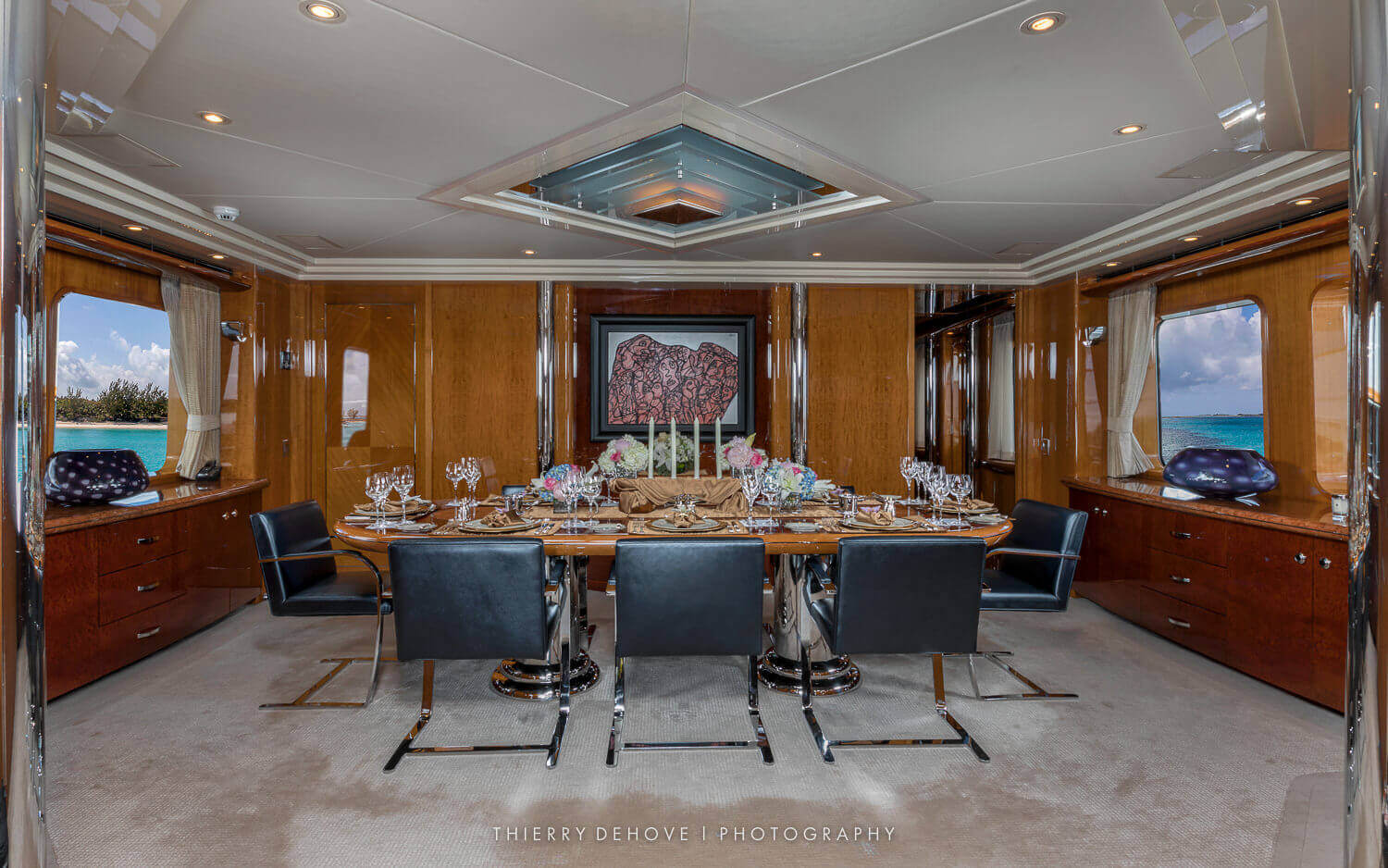 I have applied the same workflow from my real estate's photography, for me it worked perfectly. Check behind the scenes here for more details.
What is most challenging in this work?
I would say the weather forecast because my images are most 50% exteriors, 50% inside photos for Private Villas, Hotels and Yachts.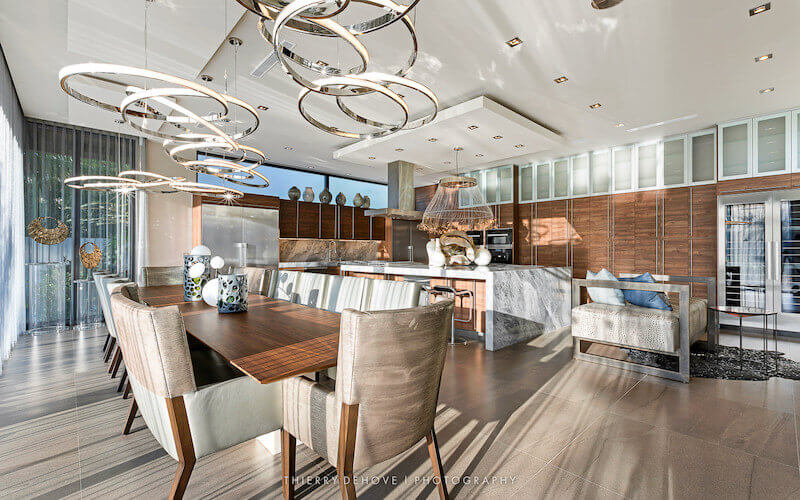 That's why I am spending a lot of time in post-production to change the outside when it's not please me. Each image I am producing must be perfect and I don't like when it's completely "burn" outside, I am trying for each interior images to be the most accurate, the closest as human eyes.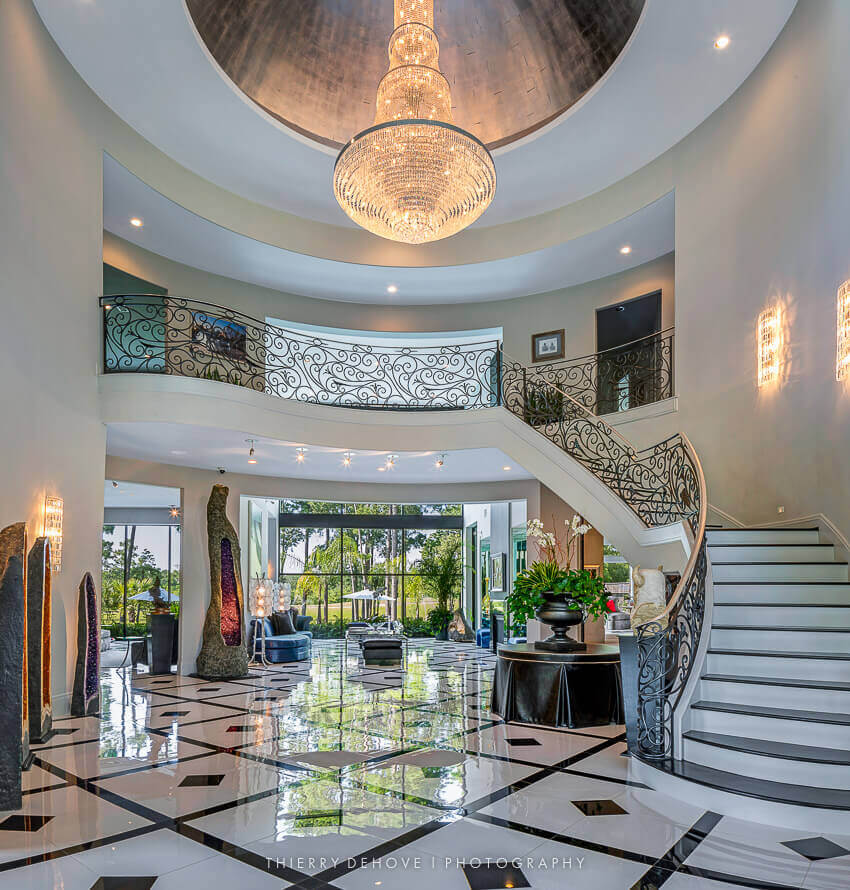 Also the light painting I am doing for the interiors need to see the quality of the design, the materials… I am making sure that you could touch the different textures in my photos, the feedback from the interior designer is so enthusiastic that I am developing now this technique for outside on large construction with light embraced on my drone.
Who are the main customers in this market?
I am working sometimes with the owners but 80% of my clients are the brokers, builders, interior designers, architects, developers… I have few magazines contacted me to get contents.
What could you advice for the beginners who want to pursue a career in a real estate photography?
Working hard of your style, workflow to be the best because the competition is aggressive even though I am not a cheap photographer, I believe everybody needs to work but I don't work for $250, on few requests I got sometimes, I could be "flexible" for an interesting project with challenges or a great vision, however, believe in you… and most keep consistent of your work to provide the best to your clients, be proud of your work.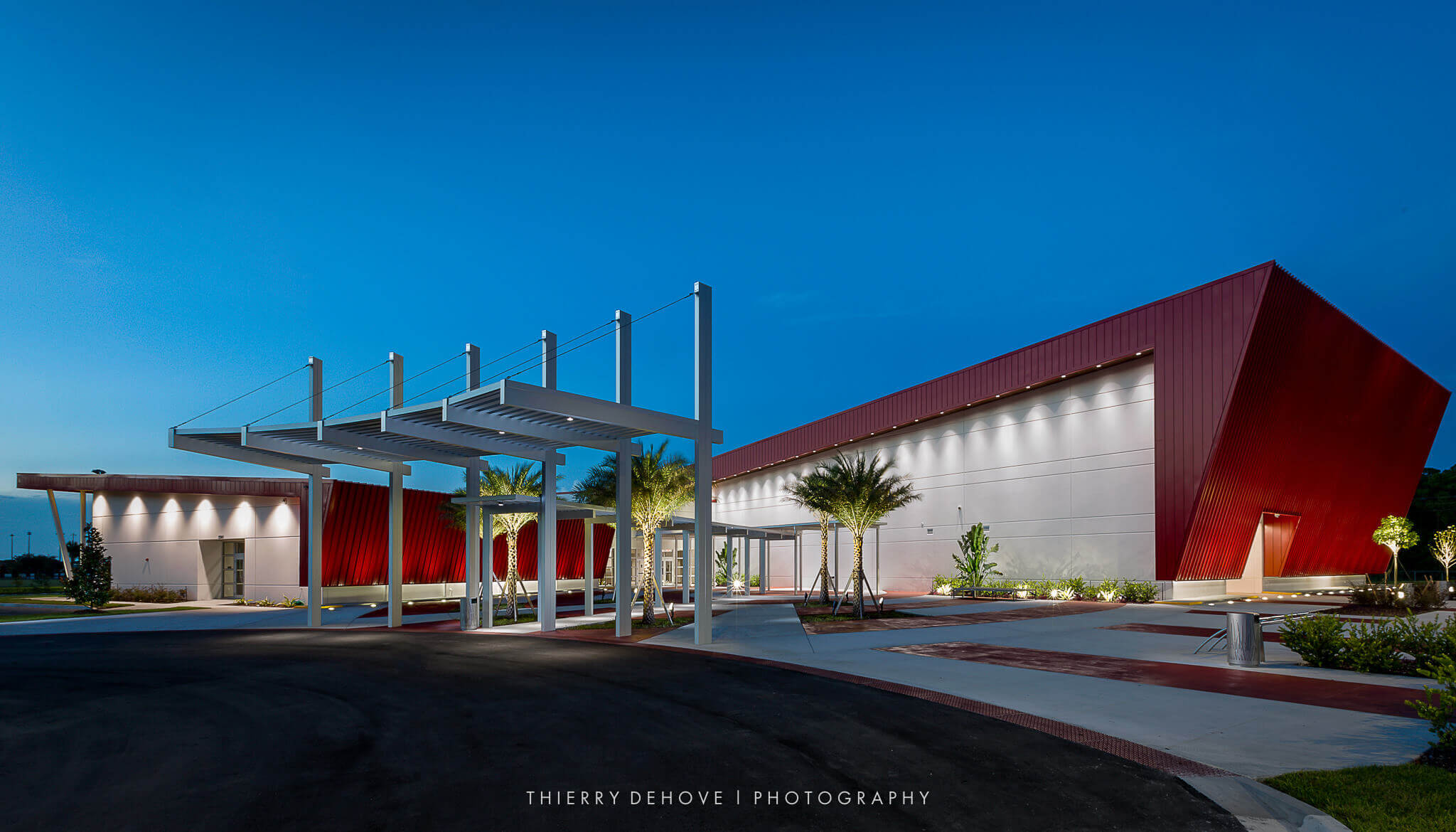 Thiery's work you can follow on Instagram, Pinterest also look at his books.