Have you ever had a photo with a more noticeable background than you?
To avoid this mistake, here are some tips on portrait backgrounds: an explanation of 5 different types of backgrounds, examples of 6 best colors for portrait backgrounds and over then 10 websites where you can check them out. Hope these tips will be useful to you, or at least that you can use as a starting point for what you are looking for.
Also be sure to check out our interview with portrait photographer Daniel Krieger, where he talks about his path toward photography, how camera became his visual notebook and much, much more. 
5 Different types of backgrounds
Glenn Rand, longtime photographic educator, and Tim Meyer, Lead Portrait Instructor at Brooks Institute provide 5 main types of backgrounds:
Seamless backgrounds
A seamless background is just what it sounds like a background that shows no changes in form, connection, or patterning. The major advantage of a seamless background is its ability to isolate the subject in the frame. A seamless background can be made of many materials. Most common are seamless papers, fabric, and constructed walls.
Painted backgrounds
Painted backgrounds can be landscapes or other visions, they can be abstract or impressionistic (a combination of colors and tones). The scenes in painted backgrounds are often stylized to present the viewer with the reality of the subject in front of a less-than-real setting. With impressionistic backgrounds, the idea is to give a hint of a background scene without distracting attention from the subject.
Post - production backgrounds
Many photographers use the "green screen" for portraits. The concept of a green screen is to utilize a color not found in the photographs and to electronically replace that tone with the desired background. After the photo is taken, the green color is replaced with a digital file that will make up the background.
Constructed indoor and outdoor settings
A set is commonly used in many portraiture applications. Sets are designed to allow effective lighting and are used as photographic backgrounds. Often they replicate common settings such an office with bookcases or a hearth with Christmas decorations.
A very common created background is an outdoor set. Unlike the studio-based set, the outdoor set relies on ambient lighting, which adds a further level of complexity to the exposure.
Found backgrounds
Found backgrounds can be anything that will support the portrait's needs. Any surface, landscape, or cityscape can serve as a found background. In selecting a background, attention must be paid to whatever portion of it will show in the portrait and how it will relate to the subject.
Found backgrounds basically fall into two types:
environmental portrait settings (it may be their work or living space or important symbols that identify our model) and
interesting though non-specific (this is a setting that can be fun to use as a backdrop but has nothing to do with the portrait). Non-specific backgrounds are used to attract interest and compositional power to the portrait.
For more information, read this book:
6 Best colors for backgrounds
For decades, many photographers have used three primary colors for background: white, gray, and black, because they work well for most models. But now you can get amazing photos with many different color backgrounds. Take a look at the examples we picked up.
Black background
Black background images look cool and professional. As Expert Photography notes, in creating an outstanding black background, the most important thing to pay attention to is the lighting. To make it work, bring in a bright light focused on the subject to deepen the play of shadows on the dark background.
White background
White is the most versatile background you could use for portraits. You can change the white background to any other color, but you can also use it as it is.
Look at these examples:
White has a problem so that the light illuminating your background returns to the model. Finally, the white "fringing" effect at the edges of the screen and the white light touch parts of the model that you may not want. You can control this by achieving the perfect light ratio and distance between the model and the background.
Gray background
Gray is useful because it is subtle and tends to focus attention on the subject, which is most often the goal in portraiture.
Gray has several features that make it perfect for work. When you shoot a composition, you can:
lighten gray paper, or
choose not to.
Gray background won't create color cast on your model as green one. Also, since it's not pure white, there won't be light bouncing back on your model where you don't want it.
According to the photographers, the only possible problem with the gray background may be when the model is wearing clothes that match the background color. In this case, all you have to do is to increase or decrease the backlight to make it more distinct from the subject. Overall, gray gives you maximum control with the least hassle of any color variation!
Look at this photo:
Blue background
Blue is a great color to use because it is flattering to everyone and is generally a popular color. Blue is associated with masculinity and is often used behind male portraits.
But also looks beautiful in female portraits. Look at this picture:
Blurred background
A blurred background draws the focus to what's important. And if you want to get more blurry background, keep these 3 things in mind:
Aperture (choose lower numbers, like f/2 to f/4, to get the most dramatic effect).
Focal length of the lens. If you want to shoot blurred backgrounds, you should look for a lens which has a bigger aperture, and therefore a smaller f-number. Standard 50mm lens with an aperture of around f1.8.
Distance between the model and the background. If you are within 10 feet of your subject, creating a shallow depth of field is much easier than if you are within 50 feet of your subject. To further emphasize the effect, increase the distance between the model and the background.
Brown background
A perfect brown background is favorite amongst photographers. Warm brown and cream tones that can be illuminated in a variety of ways for a versatile look. It also looks great when shooting as a black and white classic portrait.
Where you can find backgrounds for portraits
Seamless paper, printed backdrops, and floors you can find in:
Silverlake Photo Accessories. Look at their hand-painted muslin backdrops. They are created in-house by Silverlake's talented staff of artists. Hand painted muslin backdrops give a traditional studio look for a very reasonable price.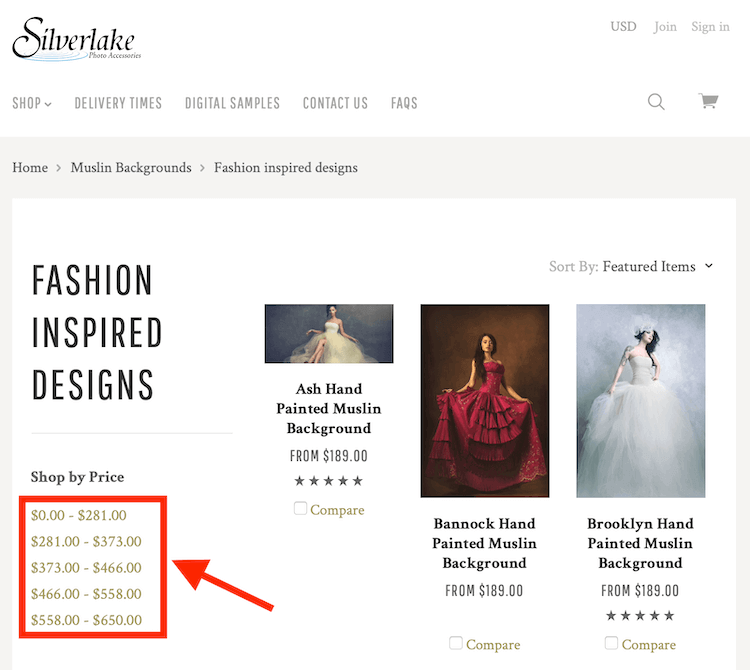 Painted canvas backdrops you can find in:
Oliphant Studio. You can rent backgrounds from Oliphant Studio and see how many of them are available: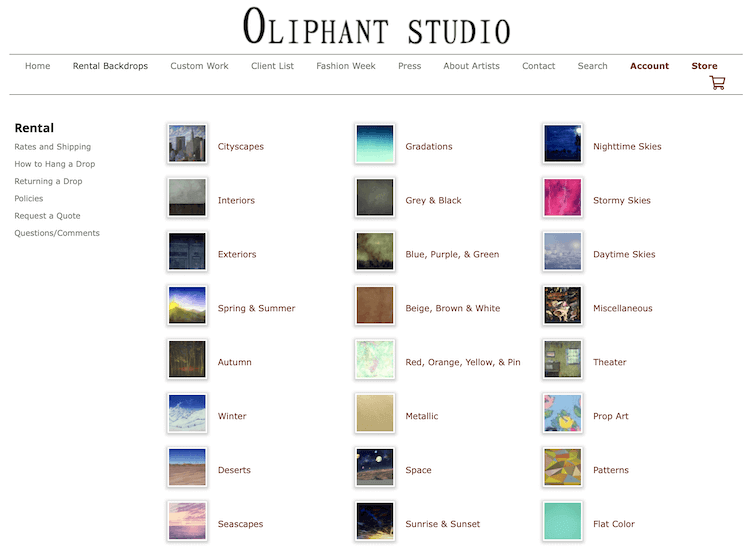 And here are websites where you can download backgrounds for portraits for free:
Also you can check: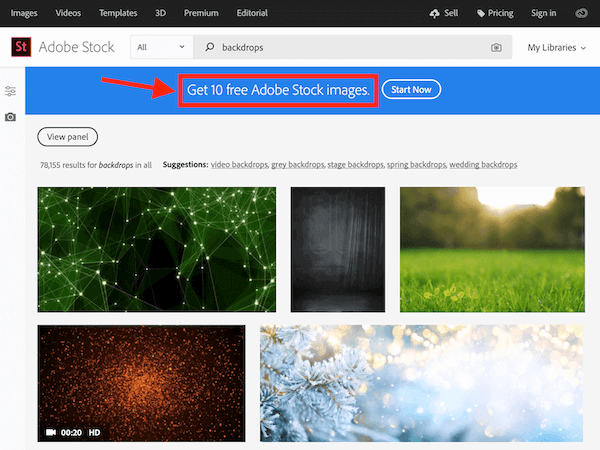 also shutterstock. Shutterstock provides access to over 200 million stock images to individuals and businesses. Each Shutterstock plan is subscription-based to ensure that you can always quickly download the things you need, whenever you need them.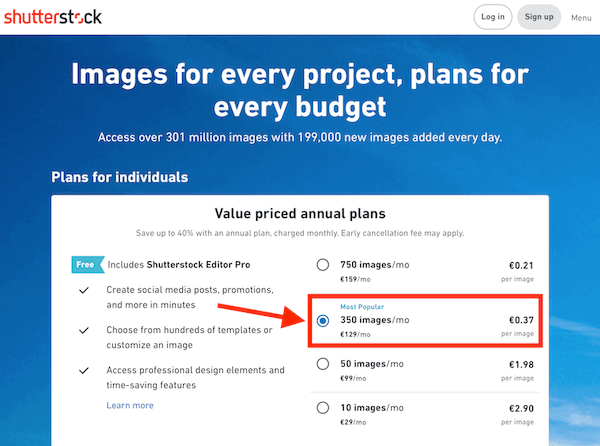 And here are some books if you would like to know more about portrait photography: